Our Exclusive Line – About gods, light and fingernails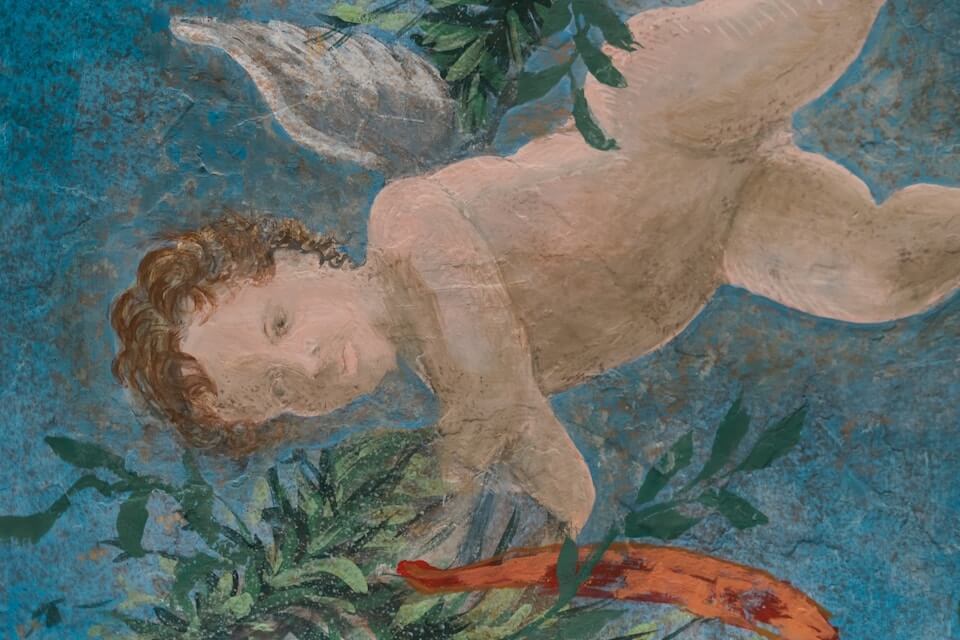 Fingernails of a Roman god, fake turtles and prehistoric enlightenment – ​​these are just some of the very special features you will find in our Exclusive Line. With the Exclusive Line we have created the heart of our creative creation. This collection has special models with particularly rare natural stones for you, which we only process in limited quantities. All these natural stones have been carefully curated across the globe by our experts who have been working in this field for generations. For you we have fought our way through the jungle, climbed mountains and crossed oceans.
Natural stones of all types have been used in architecture, decoration and construction for thousands of years. The rocks, which come from nature and are simply processed by humans, were created through physical and chemical processes over several million years. These wonders of nature were formed by our earth. Each natural stone is unique as it has its own color, texture, grain and structure due to the different geological conditions in which it was created. Therefore, no section of natural stone looks identical - they are, in a sense, fingerprints of Mother Nature.
In this article we would like to take a closer look at the natural stones from our Exclusive Line, for which we use the rarest and most exotic natural stones in the world. These natural stones have very special origin stories, patterns and characteristics. 
What makes the natural stones of the Exclusive Line so special?
Depending on the type of natural stone, it can occur in high numbers and density or it can be a limited type of natural stone that is only available in small quantities or is in high demand due to its exceptional quality and appearance.
The natural stones from our Exclusive Line include Green Onyx, Patagonia, Turtle Illusion, Fusion Wow, Sahara Noir, White Onyx, Lumix Crystal, Gatsby Quartzite, Avocatus, Calacatta Viola and a few more.
We would therefore like to discuss three selected natural stones from our Exclusive Line and highlight what gives them their specialness and exclusivity.
GREEN ONYX – Cupid's fingernails
You certainly know Cupid or Cupid Son of Venus and God of Love, or? The naked kid with wings who shoots people with a bow and arrow, right! Classical mythology says that Cupid cut his fingernails and they fell to the earth as Green Onyx. Fingernails of a Roman god in the living room? Why not… Amazingly, the Greek word "onyx" actually means "claw" or "fingernail."
The Green Onyx natural stone is a versatile and beautiful natural stone known for its bright green color and translucent quality. It is a member of the Onyx family, which consists of calcium carbonate and other minerals and was formed by sedimentary deposits and geological processes. Its intense green colors are due to the presence of iron and other minerals in the rock formation. Its translucency comes from a fine crystal structure that allows light to shine through the stone - or maybe that's Cupid looking down at his fingernails. 
Another advantage of Green Onyx natural stone is its hardness and resistance to wear. This makes it ideal for use as a table top. Since Green Onyx is often only used in high-quality construction projects due to its unique beauty and limited supply, we have included it in our Exclusive Line so that you too have access to the elegance and sophistication of this gemstone. The Green Onyx is mainly mined in India and Pakistan, where the rare quartz veins of the Onyx stones can be found. Our quarry there is small and family-run to ensure that mining is sustainable and environmentally friendly.
A beautiful example of our Green Onyx is the Gothenburg coffee table from the Exclusive Line.
TURTLE ILLUSION – The mirage of a turtle
You know that we are big advocates of environmental protection and sustainability - that's why our Turtle Illusion has nothing to do with a real turtle, it just looks very similar. Does the turtle community see this as "cultural appropriation"? We hope not.
The Turtle Illusion is a fascinating natural stone that impresses with its unique grain, which looks very similar to a turtle shell. The stone comes from India and consists mainly of green slate, which is divided into different shades by fine layers of mica, quartz and slate. These layers trapped in the slate create the special visual texture and unique color grain. These colors can vary from brown and green to gray and black, just like on real turtle shells. 
The durability and resistance to wear also makes the Turtle Illusion ideal as a worktop and for tables. In addition to its aesthetics, the Turtle Illusion also represents a sustainable and environmentally friendly choice. The quarrying and processing of the stone follows strict standards to ensure that our planet's natural resources are protected and preserved.
PATAGONIA – The prehistoric light bringer
Once you've seen the Patagonia backlit, it's hard to forget this special natural stone - like riding a bike for the first time without training wheels or the fact that a little salt in the pan prevents oil from splashing. 
The Patagonia is a fascinating and unique natural stone found and mined in the southern regions of Argentina and Chile. The South American natural stone is rightly described as one of the most beautiful natural stones in the world and has a high value due to its unique colors, translucency and expressive grains. Patagonia is one of the oldest natural stones on our planet and is around 2 billion years old, making the natural stone a real piece of world history.
Patagonia is a quartzite – these are formed by the transformation of sandstone under high pressure and temperature conditions during geological processes. Over the last 2 billion years, sandstone has been compressed by pressure and high temperatures and sand grains have been fused together, giving the Patagonia its translucency. As quartzite, Patagonia also has a particularly dense and hard structure, which makes it durable and resilient.
And how did Patagonia's impressive colors come about? During the geological formation process, various minerals penetrated the sandstone and gave it its unique color and grain. These minerals can be, for example, iron oxide, copper, limestone and silicon dioxide. The color scheme of the Patagonia can range from white to gray to green, brown and even red. The veining of Patagonia natural stone is also unique and can vary from soft, shimmering lines to dramatic, contrasting patterns. These grains are created by the movement of minerals during geological processes. The hardness and resistance to wear makes the Patagonia ideal for tabletops.
Patagonia natural stone is extracted through quarries in the southern regions of Argentina and Chile. This is done under strict environmental regulations to ensure that the stone is mined sustainably and responsibly. Due to its uniqueness and beauty, Patagonia natural stone is a sought-after material that is often only used in luxury design projects. Although it is a little more expensive than others Natural stones from our regular collection, is worth the investment as it enhances any room with its unique aesthetic and personality and is guaranteed to enchant many generations to come. 
This is a particularly magnificent unique piece Octagon dining table from Patagonia.
Advantages of a table from the MAGNA Atelier Exclusive Line
If you purchase a model from the Exclusive Line, you can select a special section of the natural stone table in advance for your unique piece. The objects in our Exclusive Line cannot be surpassed in terms of exclusivity and quality.
Your unique item will then be delivered by our in-house shipping company, who will carry your gem to the storage location, assemble it and then dispose of the packaging material.