Back to nature - About healing dining tables and anti-allergenic coffee tables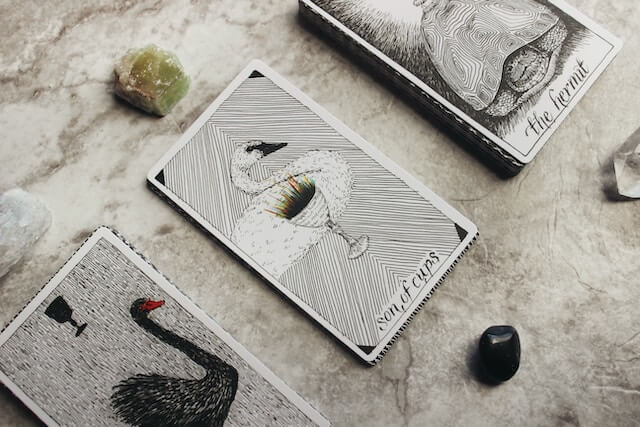 Natural stones, like marble, as an interior design element have made a big comeback in recent years. In particular, the use of elegant stones as tops for tables is currently very popular and trendy again. Interestingly, natural stones have been a popular material for thousands of years and Caesar and Cleopatra already furnished and decorated their palaces with natural stones.
While the uniqueness and quality of these materials has been overshadowed by mass-produced materials like plastic & acrylic in recent decades, Mother Nature's products are now back in the spotlight - and rightly so. The reasons for this are varied, but their naturalness, their anti-allergenic effect and the environmentally friendly aspect are decisive factors that convince many consumers.
In this article we would like to clarify to what extent natural materials, such as natural stone and wood, also have other impressive abilities that go far beyond decorative aspects.
Trend movement: nature and environment
The reason for the welcome trend towards favoring natural materials is that more and more people are becoming aware of the devastating effects of our throwaway culture: mass production, the acidification of the oceans, mountains of rubbish in Africa and the deforestation of the rainforests are just a few examples. Many consumers are therefore choosing sustainable and more environmentally friendly products that minimize their ecological footprint - after all, we only have this one planet, for now.
The use of natural materials in the living space also offers many advantages that go beyond the aspect of a sustainable environment. Because natural materials are also better for our health and well-being than synthetic ones. But to what extent?
Why are tables made of marble or natural stone better?
Natural stones such as marble, quartzite or slate are not only aesthetically pleasing and a natural product, but also extremely durable and relatively easy to care for. They last a lifetime (and many lifetimes beyond that) and never actually need to be replaced. If you ever want to replace a piece made of natural stone, the preservation of the value of this quality material is an advantage for resale.
In contrast to synthetic materials, marble and other natural stones are also completely biodegradable and do not pollute the environment with harmful chemicals such as: B. plastic or synthetic building materials do this. Also Wood in combination with natural stone, like our Victoria model, is becoming increasingly popular. Along with natural stone, wood is one of the oldest building materials in our human history. It radiates a warm and natural atmosphere and creates a cozy ambience in the living room. In addition, wooden furniture and table frames made of wood are extremely robust and durable, which is why the MAGNA Atelier regularly uses wood for frames. If necessary, wooden frames can also be refurbished and reused again and again.
Sustainably produced wood from FSC-certified forests or recycled wood also conserves resources and avoids the exploitation of nature. Our natural stones are also a sustainable material due to their ethical mining and natural origin and come 100% from nature.
When the dining table makes you healthy – natural stones and their health benefits
Even though this headline is of course formulated in a striking way, there is still something to the core of the statement. It has been scientifically proven that natural materials in the living space are good for our health. Wood and natural stone are antistatic, which is why they absorb less dust and dirt than synthetic materials. This reduces the risk of allergic reactions or cross-reactions and improves the overall indoor climate. By the way, you can't be allergic to stones themselves because they are made of inorganic materials. 
Anti-allergenic furniture is very important for many people as it can help reduce or completely avoid allergic reactions. An anti-allergenic piece of furniture is characterized by the fact that it is easy to clean and does not have large niches or pores in which allergens can accumulate. Allergies can be triggered by various substances such as pollen, dust, mold, mites or animal hair. These allergens can accumulate on various surfaces in the home, including furniture and tabletops.
Anti-allergenic furniture is particularly important for people who suffer from house dust mite allergies. Since mites prefer to settle in textiles and upholstered furniture, furniture covered with anti-allergenic materials is a sensible alternative. In addition, anti-allergenic furniture is also helpful for people who suffer from seasonal pollen allergies.
Likewise, some types of bacteria and viruses last shorter on natural stones compared to synthetic materials. This is due, among other things, to the fact that natural stones are usually a little cooler than plastic etc.
Cleaning natural stones in interior areas – allergy-friendly
People with allergies or sensitive skin will initially be happy that natural stones are anti-allergenic - but the next, legitimate question is often how to clean them. Because: many conventional cleaning agents can stress, irritate the skin of sensitive people or even trigger allergic reactions.
The good news is that cleaning marble and other natural stones is also easy: a damp cloth and mild, organic cleaning agents are more than enough to clean a natural stone table top. You can find out more about how to properly clean natural stone in this article.
The power of natural stones: calming the nervous system
There are also some scientific studies that indicate that natural materials such as wood and natural stone in the living space can have a calming effect on our mood. Some of these studies show that seeing natural materials, such as wood and stone, can reduce stress and improve well-being.
Another study published in the journal Environment and Behavior specifically examined the effects of indoor wood on people's stress responses. Participants in the study who were in a room with wood paneling showed lower sympathetic nervous system activity , which is responsible for the "fight or flight" response, than the participants who were in a room without wood paneling. So think about it, consider the model "Lake Tahoe" with real driftwood in front of your couch - of course we're just kidding. Or maybe not?
Another study published in the journal Health Environments Research & Design examined the effects of indoor natural stone on the physical and mental health of patients in a hospital. Participants who were in a room with natural stone showed an improved mood and a lower perception of pain than those who were in a room without natural stone. So if the children are arguing again, then send them to your office, where you Natural stone desk stands. 
Although there are not necessarily many studies on this topic, the known results suggest that natural materials in the home can have a calming and soothing effect on us compared to non-natural materials. 
Nature For The Win
One of the most convincing arguments of natural stones is still their naturalness. In a world where more and more things are "non-natural" and disconnected from nature, you can... Furniture and tables made of natural stone are possibleto reconnect with nature. Because: Natural stones are formed by the earth itself over millions of years.
There is a wide range of different types of stone, from classic marble to fancy quartzites, which are available in different colors and patterns. This means that a table top made of natural stone can be perfectly adapted to the individual needs and style of the living space. In addition to their visual diversity, natural stones are also extremely robust and durable.
A table top made of natural stone lasts several lifetimes and is resistant to scratches and heat. Check it out now All of our natural stone products and bring some anti-allergenic world history into your home!