How to Remove Coffee Stains from Marble - A Comprehensive Stain Removal Guide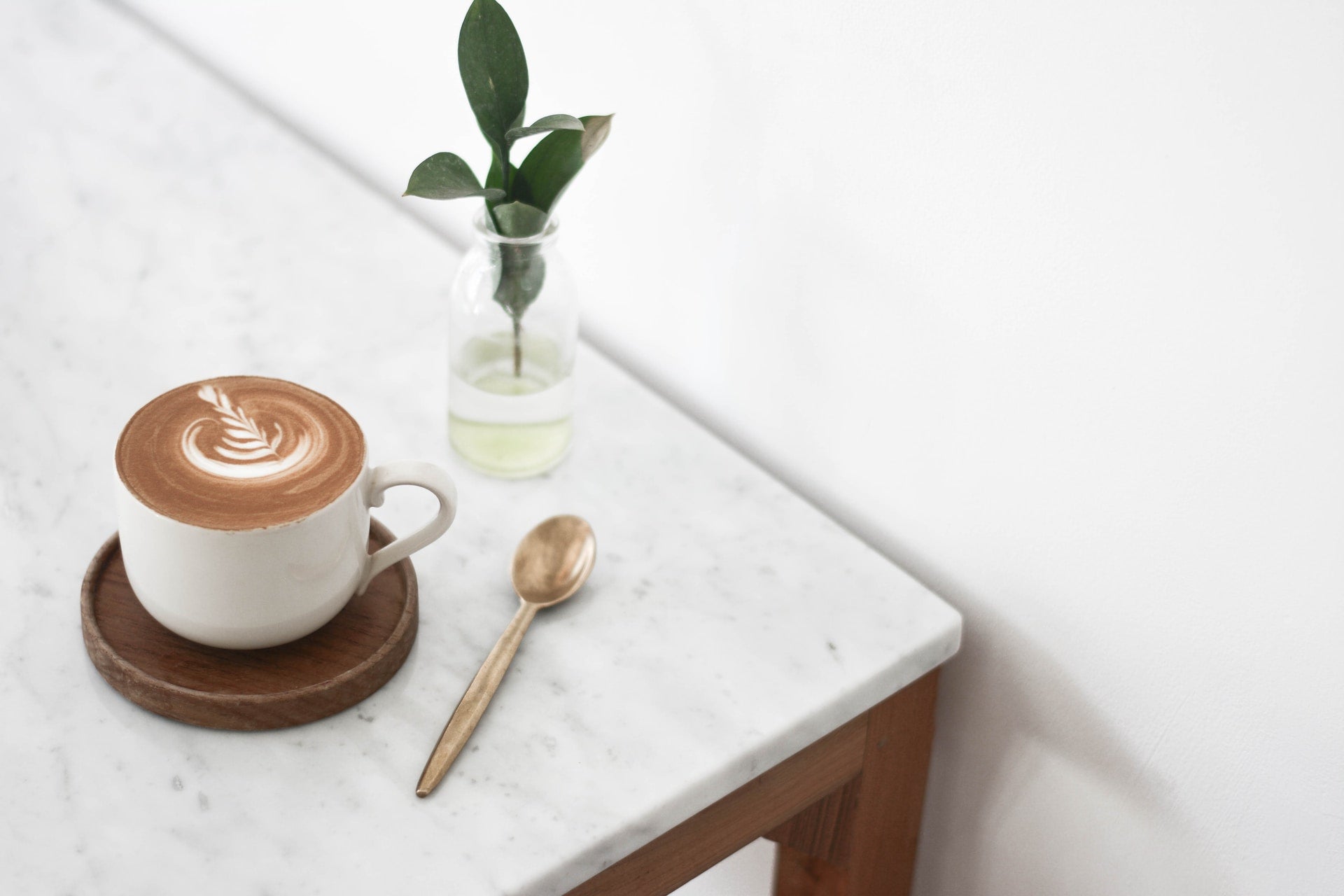 Coffee, that fragrant magic potion that awakens us every morning and lifts our spirits, has won a special place in the hearts of people all over the world. Its appeal extends far beyond what's steaming in the cup, revealing itself in a seductive symphony of aromas that take us on a journey to distant lands. However, if this journey ends on the marble table top, we are quickly torn from our idyllic morning ritual.
Marble is undoubtedly one of the most luxurious and elegant materials that can be used in interior design and tables. The natural stone gives your home a timeless and elegant character. However, as a purely natural material, marble is also somewhat susceptible to stains, especially coffee stains, which will affect the appearance of your beautiful marble work of art. If you're wondering how to remove coffee stains from marble while preserving the beauty of this noble material, you've come to the right place.
In this article, we at MAGNA Atelier will provide you with a comprehensive guide to help you remove coffee stains from marble while optimizing the care of your marble so you can enjoy your morning coffee in peace again.
Why marble is so susceptible to coffee stains
Marble is a porous rock composed of calcium carbonate. This means that the rock is sensitive to acidic substances like coffee. Once coffee is spilled on marble, it penetrates the pores of the stone and, if not treated in a timely manner, can cause stains and discoloration.
It is therefore crucial to remove coffee stains on marble as quickly as possible to treat to avoid permanent stains. Using coasters or waterproofing the tabletop are the best ways to prevent coffee stains.
After the battle, everyone is a general, right? Since you are reading this article, it may already be too late for these tips. Don't worry – we're here to give you tips on how to remove coffee stains.
The basics of removing coffee stains from marble
Before we dive into the details, it's important to understand that responding immediately to coffee stains is the key to the best removal. Once the coffee has had a chance to take effect, it will become a little more difficult to remove. 
Here are the basic steps you should follow to remove coffee stains from marble:
1. Instant Wipe Up: If coffee is spilled on your marble table, immediately take a dry, clean cloth and gently absorb the liquid.
Avoid rubbing the stain or diluting it with water, as this can encourage further penetration of the coffee into the stone.
2. Cleaning products: After you have vacuumed up the coffee, you can start the actual cleaning.
Basically use the special natural stone cleaner from the MAGNA Atelierto remove coffee stains as best as possible. Don't you have this to hand right now? Then mix a mild soap with warm water. Dip a clean cloth into the soap solution and dab the stain. Make sure you do not use harsh cleaning products as they can damage the marble. 
2.1 Sandpaper for matt panels: This tip should only be used if you have a matte or satin marble top. Do not use sandpaper on polished marble surfaces! 
You can use 120-grit sandpaper to gently remove coffee stains from marble. Use little pressure and circular movements. 
3. Wipe down: Now take a slightly damp microfiber cloth and wipe the marble thoroughly with clean water to remove any soap residue. The cloth should not be wet, just damp, so that no water stains appear.
4. Drying: Dry the cleaned area with a soft and dry cloth to remove any remaining moisture.
These basic steps can help remove fresh coffee stains from your marble table. However, if your stain is older or more stubborn, you may need other methods, which we will therefore discuss.
Dried & old coffee stains – methods for removing stains
1. Baking soda and water
Baking soda is an excellent home remedy that can be helpful in removing coffee stains from marble. Mix some baking soda with water to make a thick paste.
Apply this paste on the stain, cover it with plastic wrap and let the paste sit for about half an hour. Now clean the area with a damp microfiber cloth.
2. Vinegar and water – caution is advised
This method is generally somewhat controversial because vinegar contains acetic acid. Acids can attack marble, so you should use it very carefully to avoid damaging your marble.
For particularly stubborn coffee stains, mix a solution of water and vinegar (3:1 ratio) and apply a thin layer to the stain. Allow the solution to take effect briefly and then clean the area on the marble thoroughly with clean water and a microfiber cloth. As always, the microfiber cloth should only be damp and not wet.
4. Special marble cleaners
There are also special marble cleaners on the market designed to remove stubborn stains. These cleaners are usually chemical but efficient and can produce good results.
Make sure you follow the instructions on the product carefully.
This is not how you should clean marble – avoid these mistakes
When removing coffee stains from marble, there are some mistakes that should be avoided as they can damage the marble:
1. Do not use acidic cleaning products: Acidic cleaners like lemon juice or pure vinegar can permanently damage the marble and cause even more stains. Hands off!
2. Do not use abrasive cleaners: Coarse-grain cleaners or scouring pads can scratch your marble countertop, especially if you have a polished marble countertop.
3. Don't rub too hard: Excessive rubbing on the stain can open the pores of the marble and deepen the stain. Gentle and circular movements are the method of choice.
The importance of marble care – prevention instead of crisis meetings
In addition to proper stain removal, general care of your marble is also very important to prevent staining and preserve the beauty of your table.
Here are some tips for caring for marble to prevent coffee stains from occurring in the first place:
1. Sealing or impregnation: Seal your marble 1-2 times a year to protect the surface from stains and dirt. There are special marble sealers you can use. Our 3-in-1 cleaning set contains a waterproofing agent that you can use 1-2 times a year to protect your marble table from coffee stains. 
2. Daily cleaning: Wipe your marble table regularly with a soft, damp microfiber cloth to remove dust and dirt.