Tables made from MAGNA glass ceramic – the epitome of sustainability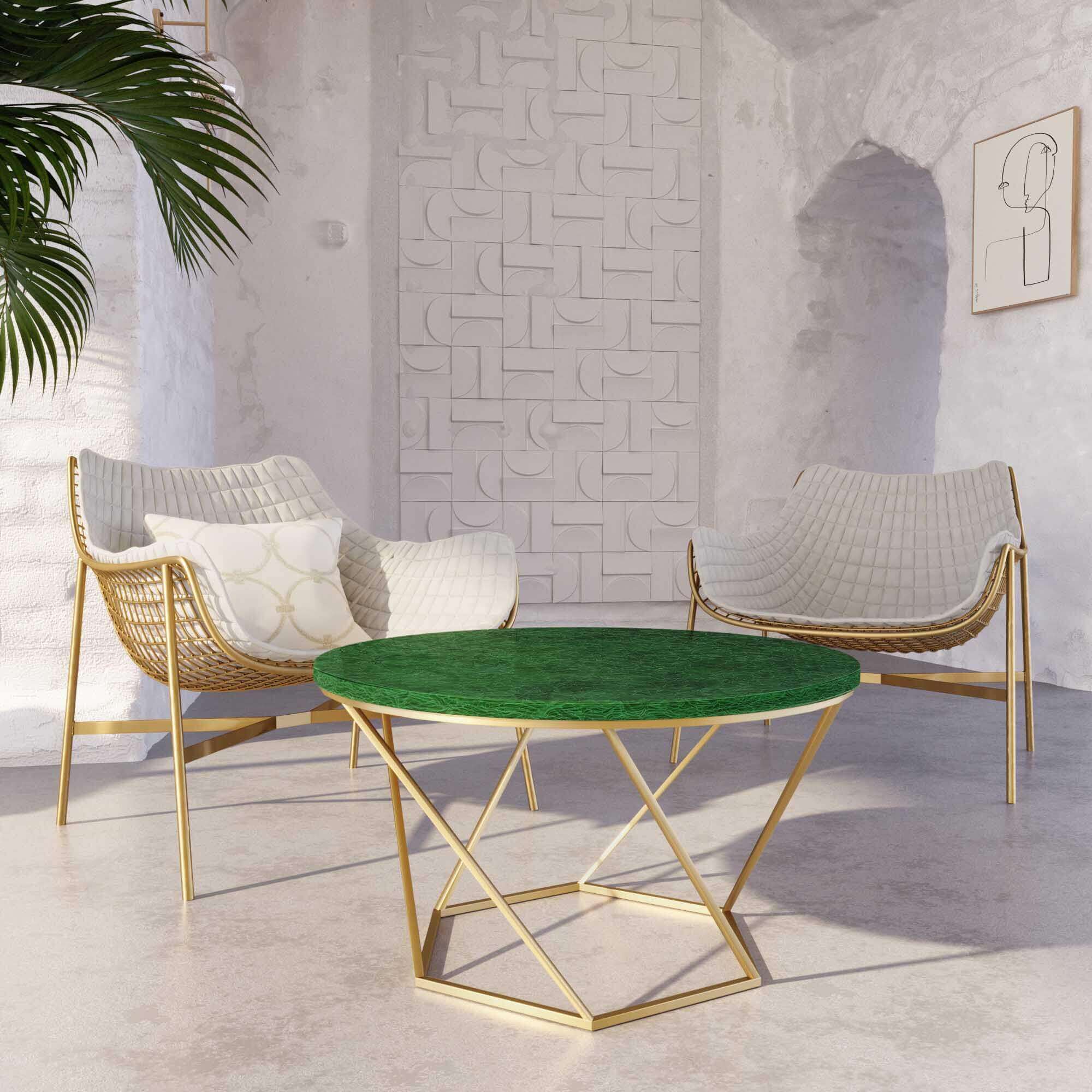 After a long time of damaging our planet, a rethink is finally taking place. We live in a time when sustainability and environmental awareness are becoming more important and in focus again. For many consumers, the aspect of sustainability when furnishing and designing their own home is becoming increasingly relevant. Paying attention to sustainability when designing your living space and purchasing furniture that is manufactured in an environmentally friendly way is becoming increasingly important to many people. We at MAGNA Atelier also pay attention to the sustainability of our products and produce them using our own generated energy. The materials for our unique designs, such as our natural stones or driftwood, come directly from nature. But we also use recycled materials, such as: B. the unique MAGNA glass ceramic or recycled metal. In addition, we offset the CO₂ emissions of every order by planting trees and collecting plastic bottles from the sea for every table delivered - we do this together with our partner Greenspark.
In this article, for once we would like to focus not on our natural stone furniture, but on those unique pieces that are made from our patented and environmentally friendly MAGNA glass ceramic. MAGNA glass ceramic is the epitome of sustainability and a prime example of slow consumption. 
But when is a piece of furniture actually considered sustainable and environmentally friendly?
When is furniture sustainable?
A piece of furniture is sustainable if it is made from materials that are not only durable, but also biodegradable or recyclable. Buying sustainable furniture offers many benefits that affect our health, the environment and also the economic situation of a country. The most obvious advantage of sustainable furniture is, of course, that it is more environmentally friendly than conventional furniture, such as: B. are made of plastic and are usually manufactured under questionable working conditions. Sustainable furniture is made from recycled materials or renewable resources, making it a sustainable alternative to furniture made from non-renewable resources, such as petroleum products. The local production of furniture also plays a major role in sustainability, as it reduces CO₂ emissions and creates local jobs.
The production of sustainable furniture also releases fewer emissions, which contributes to better air quality and a lower carbon footprint. Sustainable furniture is also typically more durable than traditional furniture because it is made from high quality materials. As a result, they are often stronger and more resistant to damage, meaning they last longer and need to be replaced less quickly. This not only saves money in the long run, but also reduces the waste generated by disposing of furniture.
Ours are a wonderful example of sustainable furniture Tables made of MAGNA glass ceramic.
Unique tables made from MAGNA glass ceramic
The MAGNA Glaskeramik represents one of the latest innovations for the construction industry, architecture and the design scene. It is a material made from 100% recycled glass and can be fully reintroduced into the glass production cycle after use.
The main advantage of using glass ceramics is not only the invaluable contribution to supporting the environment, but also the aesthetic and quality aspect. Each plate of glass ceramic is unique, exclusive and a durable material that is manufactured in Germany under German quality standards. Glass ceramic is so durable that it can even be used for facades or patio furniture.
How is MAGNA glass ceramic made?
MAGNA glass ceramic is an environmentally friendly material that follows an environmentally conscious production process. In this we generate the majority of the energy required from our own solar systems and the water used in the manufacturing process is also recycled by us and used several times. This is proven by EPD certification and Cradle to Cradle certificates.
When producing flat, solar, colored or bottle glass, rejects, incorrect production and excess quantities of around 5% of total glass production constantly occur. These "industrial wastes" represent the source of raw materials for the production of glass ceramics. 
Production process of sustainable glass ceramics
The glass waste, which produces different colors depending on its origin, is first broken into shards in a controlled manner and then goes through a complex sintering process without the addition of binding agents or the use of pressure.
After the glass shards have been fused together, the plates are then cooled in a defined manner in cooling hoods. During final processing, the panels are finally calibrated, polished if desired and cut to the desired final size. 
So glass ceramic is created only  using temperature, heat and time. Incidentally, translucent properties also arise during the manufacturing process lighting come into their own and impressively showcase the individual shards of glass. 
MAGNA glass ceramics make a significant contribution to conserving natural resources. This is a factor that should not be underestimated with regard to ecological aspects.
By the way, glass ceramic is made according to the Cradle-to-Cradle Prinzip manufactured - this principle is THE guiding principle for many companies that would like to offer and produce sustainable products. 
Cradle to Cradle – Nature as a role model
Our glass ceramic plates for the unique design pieces from the MAGNA Atelier are all manufactured according to the "Cradle to Cradle" principle. Cradle-to-Cradle is a design concept developed by German chemists Michael Braungart and William McDonough.
It describes a system in which products are designed so that they can be returned to the biological or technical cycle after the end of their service life. The concept is based on the idea that waste does not exist in nature because everything generated in one system is absorbed and reused by another part of the system. Similarly, the design of products should be aimed at ensuring that the materials can be reused in a closed cycle at the end of their life cycle. Our glass ceramic table tops can theoretically be completely melted down and reused.
Cradle to Cradle differs from the traditional "Cradle to Grave" concept, where products are disposed of at the end of their life cycle and end up as waste. Instead, the Cradle to Cradle concept is intended to ensure that the materials of the products can be reused and thus remain in a closed cycle - just like in nature.
The concept goes even beyond just reusing materials. Cradle to Cradle also includes corporate social responsibility and also includes the creation of fairly paid jobs to support safe and ethical working conditions.
Recycling und Upcycling
Our Tables made of MAGNA glass ceramic also correspond to the principles of recycling and upcycling. The purchase of furniture made from recycled or upcycled materials, such as: B. table tops made from surplus glass are a sustainable alternative to furniture, for which raw materials have to be manufactured from scratch.
Using recycled wood, surplus glass and other materials reduces the amount of waste that ends up in landfills or is incinerated. Upcycling is a process in which old items or materials that would otherwise end up in landfill are transformed into new, creative and useful products. This is a great way to reduce waste while creating unique pieces of furniture, like one Dining table with glass ceramic.
Social responsibility – shopping and furnishing sustainably
We all have a social responsibility to treat our planet respectfully and sustainably. Our consumer behavior, i.e. how we shop, has a major influence on this. If you buy locally and rely on sustainable companies and products, then you are already making an important contribution to making lasting changes. 
Additionally, by purchasing sustainable furniture, you can also help raise awareness about sustainability and eco-friendly design. By purchasing sustainable furniture, we can inspire others to also make sustainable choices and contribute to preserving our environment.
Browse through our Range of sustainable furniture and accessories!