Try it with coziness - The MAGNA Atelier decoration guide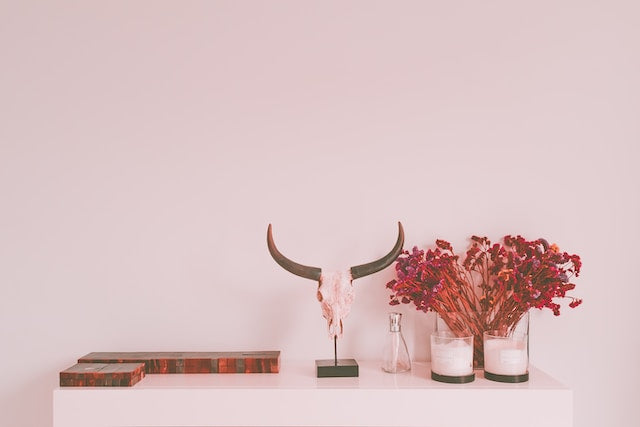 As Baloo, the bear, sang in the Jungle Book, today we would also like to try peace and comfort. In this article we dedicate ourselves to helpful decoration tips and inspiration on how we can design and decorate our living space cozy, tidy and attractive according to our furnishing style.
Because: Anyone who has ever stood in front of an empty room and wanted to decorate it knows that sometimes this takes a little time and inspiration.
And that's exactly what we're here for! 
Decorate correctly – tips and tricks from MAGNA Atelier  
Skillfully decorating our living space can sometimes be a challenge for a variety of reasons. In addition to personal taste, many other aspects play an important role: choosing furniture, colors, textures, materials and accessories that correspond to your own style or harmoniously complement it can be a bit demanding. If you're not sure which interior design style best suits your taste, you can in this article from us find out. 
We have all bought something that we thought would go wonderfully with this or that in our living room and when it finally arrived and was lovingly placed, the disappointment was great - sometimes "it just doesn't look good" . In addition, the size of the room and other practical aspects may also need to be taken into account, which can further complicate the decision-making process.
That's why we would like to offer you a few tips and inspiration on how you can decorate your living space stylishly and skillfully.
#1 Practicality and space 
No matter how beautifully decorated a room is, it is of no use to us if we can no longer move around freely in it or if it is not adapted to everyday life. Our living space must not only be beautiful, but also practical. For this reason, you should first familiarize yourself with the space available to you that you want to decorate and beautify.
To do this, ask yourself the following questions: How much space do I have? Where do I have natural light sources? Where in the room are there passages and "walking routes"? Where are there sockets that I need to keep free or use? Where should the bulkiest and largest pieces of furniture, like a couch or dining table, be placed?
When designing your living space, you should first consider the size of the room, traffic flow and the largest pieces of furniture. Also create enough storage space and keep the function of the room in mind. You can find a balance between aesthetics and functionality by, for example tables and select cabinets with storage space and decorative objects or eye-catchers, such as: b. a high-quality marble table, place near natural light sources. 
#2 Colors & Textures
This aspect of designing and decorating is particularly fun. When it comes to colors and textures, you should First, start by putting together a color palette that meets your taste and reflects the desired atmosphere of the room. Place your favorite colors next to each other and see which colors harmonize with each other or even create interesting contrasts.
When it comes to colors, you can basically move on three rough levels: 
1. Natural and monochrome atmospheres
If you prefer a natural and calm atmosphere and are #teambeige or #teamgray, then a monochrome color palette might be the right choice for you. For a monochrome design, you use nuances of one color or several similar colors that complement each other harmoniously.
Examples of this include different levels of gray tones, complementing beige tones with soft green tones or using white as the main color, which is complemented by faded pastel tones. Always make sure that the colors are in harmony with each other.
This color theme is generally suitable for Scandinavian, minimalist and boho interior design styles.
2. Selected contrasts and accents 
This second level of color design is a mixture of a monochrome basic theme that is skilfully and deliberately broken up and loosened up with color accents or contrasts. To do this, play with bright contrasts to create visual interest. 
For example, add a strong accent to your natural base tones, such as beige and gray, with a strong, expressive color such as bright red or green. An example would be a room dominated by beige with a light green marble table to decorate as a (rather gentle) contrast and place a bright red or blue vase on top. Contrast can make your room appear more lively and interesting.
This color theme is suitable for traditional, eclectic or contemporary interior design styles. 
3. More is more – decorate across the vegetable patch
Where some people use the hashtag #teambeige, do you think of #sadbeige? If you're not a fan of monochrome color themes and prefer things colorful, vibrant and loud, then our advice is that you have to be really loud. 
To prevent a room from looking untidy, overloaded, or looking like it was done on purpose, you should use as many colors and patterns as possible to decorate it. This new and quite contemporary decoration principle is also called "Granny Chic" oder "Grandmacore" designated. Hippie interior design and urban furnishing styles are also well served with this color theme. 
Textures, focal points and patterns – decorating tips
After you have designed your room in terms of color and know which furnishing style best suits your taste, you can now give your room the finishing touches. By using different textures you can create depth and interest.
For example, combine smooth surfaces with rough or structured materials. For example, you could in front of a fluffy Bouclé-Sofa a Marble coffee table with smooth surface place.
Another tip is to emphasize focal points in the room. You can create a focal point by using one exclusive dining table Place near and on a natural or artificial light source a fancy tray or put a flower vase.
The other elements in the room should be coordinated with your focal point, for example by subtly repeating the color theme of the focal point in the room in order to achieve a balanced overall effect.
Accessories – The secret of the decoration gods
In the interior sector, accessories help us give our living spaces a personal touch and harmoniously complete the overall look of a room by giving it a bit of coziness. Do you ride or are you a basketball fan? A horse sculpture on the windowsill or an NBA basketball on a podium in the office are excellent accessories that can add a personal touch to your living space.
Decorative elements can also serve as accent pieces to emphasize certain areas or draw focus to a particular piece of furniture or feature. By skillfully selecting accessories such as cushions, curtains, lighting or trays in specific materials or colors, you can create a cozy and appealing atmosphere – be it cozy, luxurious, modern or rustic. 
Accessories don't just have to be decorative, they can also serve a functional purpose, such as a fancy cheese plate. 
Accessories from the MAGNA workshop
If you are still looking for a focal point or a special eye-catcher for your living space, then take a look our sustainable and exclusive collection of marble tables. Each example is a unique specimen that is several million years old and is manufactured locally by us with attention to detail in Loitsche, Saxony-Anhalt.
If you already own one of our unique pieces made of natural stone or glass ceramic, then you can in our accessories section Find more inspiration on how to decorate your living space with sustainable accessories, such as cheese plates, serving trays and wine holders, can decorate. 
And if you can't think of anything other than the catchy tune from The Jungle Book since the beginning of the article, then here it is the link to the song from childhood.