Natural stone experts with an exclusive selection
MAGNA Atelier is a third-generation, traditional family business. We have been one of the most renowned natural stone dealers and producers in Germany for over 30 years. We process our unique and rare natural stones, as well as our patented MAGNA glass ceramics, in Germany in an environmentally conscious manner into long-lasting unique pieces. We have three warehouses in Germany, a showroom and an extensive network of partners. As experts, we regularly give seminars to provide information about natural stones and their processing.
Our values
Sustainability - solar power & water treatment
Our production in Germany places immense value on sustainable and environmentally conscious manufacturing processes. We therefore generate the majority of the energy required for production with our own solar systems. We also have a water treatment system with which we recycle the water we use several times. Additionally, we offset the CO2 emissions of each order by planting two trees and removing three plastic bottles from the oceans.
Family & tradition
Die 3. Generation
Grandfather Günther Thumm created a large international company from quarries for the extraction of natural stone. His son Jochen shared this passion and continued to lead the group of companies to success by coming up with the innovative idea for sustainable MAGNA glass ceramics, which built on the existing company history. Now the son and grandson of the family business, Florian Thumm, are merging the best of both worlds by MAGNA Atelier making the unique materials of both companies available to everyone as sustainable, one-of-a-kind design pieces.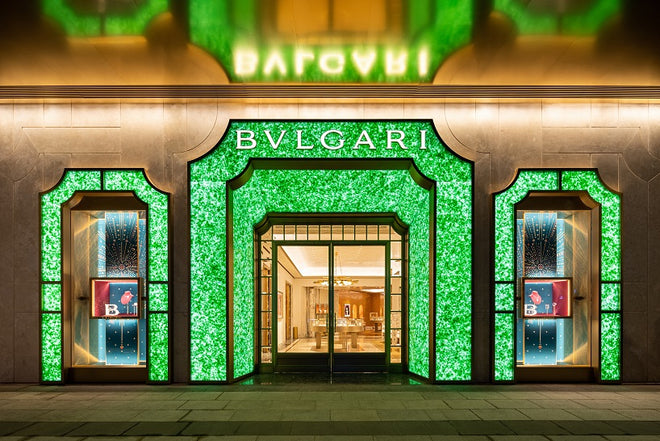 From luxury brands
Exclusivity for everyone
While we initially only made our patented MAGNA glass ceramic available to larger luxury companies such as BVLGARI, Porsche, DIOR, & Other Stories, we are now making this sustainable and luxurious material accessible to everyone with the MAGNA Atelier.
AT THE CUSTOMER
Projects that speak for themselves